CHICAGO (May 25, 2022) — The Liberty Justice Center announced today that Corey DeAngelis has joined the organization's board of directors.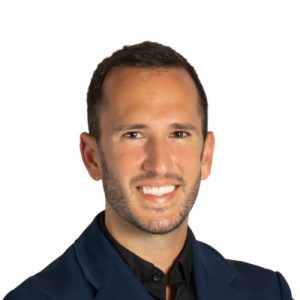 Corey is a nationally recognized academic and advocate in education policy. In his role as the national director of research at the American Federation for Children and executive director at Educational Freedom Institute, Corey advocates for the expansion of school choice initiatives and education opportunities. Corey is also an adjunct scholar at the Cato Institute and a senior fellow at the Reason Foundation. He publishes research primarily focused on the effects of school choice programs on nonacademic outcomes for communities and individuals, including criminal activity, character skills, mental health and political participation.
The Liberty Justice Center is a national, nonprofit litigation firm headquartered in Chicago dedicated to protecting Americans' fundamental constitutional rights. Liberty Justice Center attorneys have represented families, schools and state legislators in North Carolina, South Carolina, Tennessee and Vermont, to protect school choice programs. They have also represented families in Arizona, Idaho, Illinois and Virginia, in efforts to keep schools open for in-person learning during COVID closures.
Sara Albrecht, chair of the board of Liberty Justice Center said:
"Liberty Justice Center is uniquely agile and creative in its legal advocacy for students, parents and education leaders fighting for school choice. Corey is an incredibly well-respected voice in the school choice movement. Corey is a pivotal addition to the board of directors as we grow our work to protect and expand education access and choice for students around the country with his insight and support."
Corey DeAngelis, director of the board of Liberty Justice Center said:
"I'm proud to join the Liberty Justice Center as a member of their board of directors and support their work on fundamental challenges and opportunities facing our country, including school choice. Students and families across the country are demanding access to better education and choice. Liberty Justice Center has a critical role to play in helping Americans overcome the obstacles standing in the way of educational freedom."
More about Corey DeAngelis:
Corey DeAngelis holds a PhD in education policy from the University of Arkansas and a BBA and MA in economics from the University of Texas at San Antonio.
He has authored or coauthored over 40 journal articles, book chapters, and reports on education policy, and he is the coeditor of School Choice Myths: Setting the Record Straight on Education Freedom. His research has been published in peer‐reviewed academic journals, including Social Science Quarterly, School Effectiveness and School Improvement, Educational Review, Educational Research and Evaluation, and Peabody Journal of Education. His work has also been featured in the Wall Street Journal, USA Today, the New York Post, and National Review.