The U.S. Constitution guarantees Americans the right to free speech. But recently, social media has been obstructing Americans' First Amendment rights by suspending and even deleting the accounts of people who share content that they don't want the public to see. The Liberty Justice Center is representing 19-year-old Genevieve Mahoney in Mahoney v. Facebook as she fights back against the censorship of her content on Instagram, and against defamatory statements made publicly about her by Facebook, the parent company of Instagram.
While attending a peaceful "Save America Rally," organized by Women for America First and permitted by the U.S. Department of Interior-National Park Service to gather outside the White House on January 6, 2021, Genevieve was exercising her First Amendment rights by advocating for transparency in government and election integrity. For the duration of her participation at the rally, Genevieve remained behind temporary spectator scaffolding; she neither went onto the premises of the Capitol nor did she enter the Capitol building.
While peacefully participating in the rally, Genevieve took and posted a photograph to Instagram of the Capitol, which included various Trump 2020 flags and American flags that were part of the rally, with the simple caption "Our Capitol."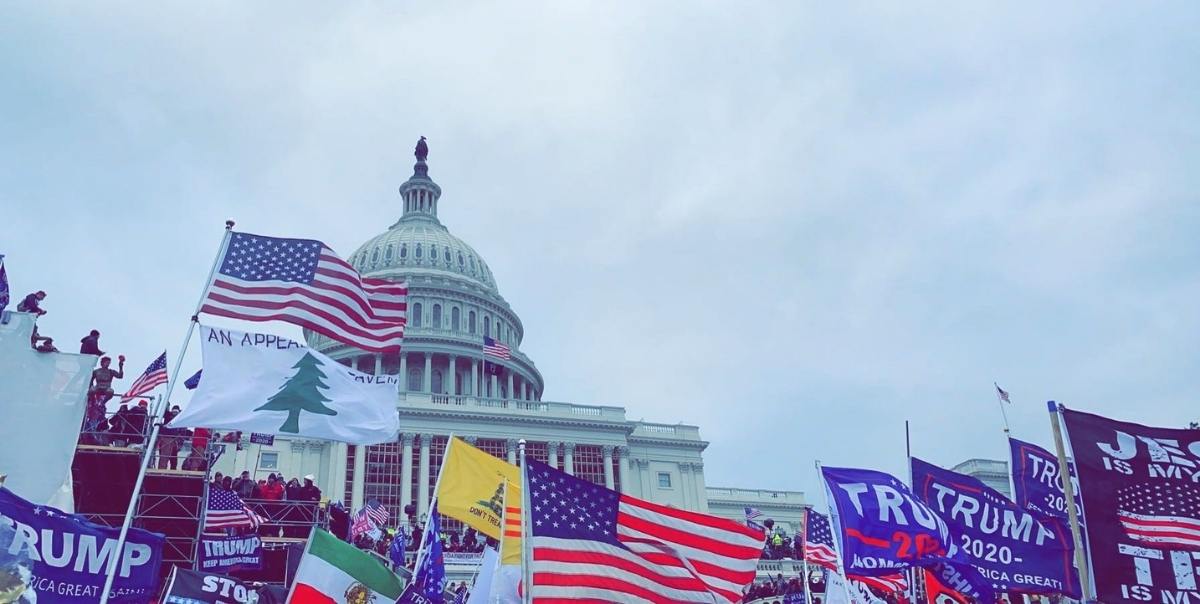 A few hours after posting the photo, Genevieve learned that Facebook had issued an emergency statement entitled "Our Response To The Violence in Washington." The statement claimed protesters who were posting photos at the Capitol were in fact "inciting, encouraging, and promoting criminal activity." Within the Instagram group wherein she posted the photo, it was quickly and widely understood that Genevieve was one of the people about whom the Facebook statement referred. A few days later, on January 12, Genevieve's Instagram account was disabled and deleted – simply for posting a photo of flags at the U.S. Capitol.
As a result of Facebook's emergency statement and the public ridicule that followed, Genevieve's reputation was severely damaged within her community at Furman University including with fellow students, faculty members, school officials and alumni.
"Never in her wildest dreams did Genevieve imagine how something so uniquely American as free speech and the right to peacefully and lawfully assemble in accordance with the First Amendment would ever be associated with an event marred by violence and unlawful behavior," said Buck Dougherty, senior attorney at the Liberty Justice Center. "She was in fact incredibly saddened by the actions of some who chose to breach the Capitol – actions with which she had no involvement whatsoever."
With representation from the Liberty Justice Center, Genevieve is fighting back against Facebook by demanding a trial by jury as well as damages for Facebook's publication of defamatory statements about her that were factually false, that implied she was part of criminal activity, and that placed her in a false negative light in the public eye.
By making such egregiously damaging and untrue statements, and by ultimately removing her from the social media platform of Instagram altogether, Facebook is not only violating Genevieve's constitutional right to free speech but is using her exercise of free speech to defame her character. This censorship of Americans must be stopped.