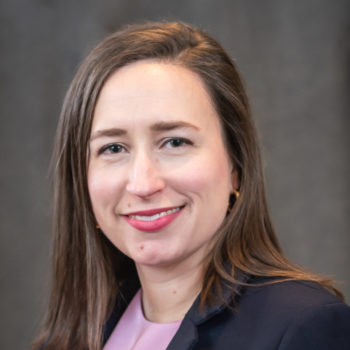 Kristen Williamson
Communications and Outreach Director
Kristen Williamson is the Communications and Outreach Director for the Liberty Justice Center. As an experienced communications and marketing professional, Williamson directs the Liberty Justice Center's efforts to inform the public and engage individuals seeking to protect their economic liberty and constitutional rights.
Prior to joining the Liberty Justice Center, Williamson worked as a press secretary and spokesperson for a national policy advocacy organization. She handled national media, engaged grassroots activists and managed large-scale events connecting media with congressional lawmakers, experts and law enforcement.
Williamson previously served as a press secretary and legislative aide for a member of the U.S. House of Representatives. She most recently managed communications and marketing for a nonprofit graduate business school and corporate learning institution.
Williamson holds a B.A. in political science and history from the University of Illinois Urbana-Champaign, and an M.A. in international affairs from the George Washington University.